OLW would love to help you to reconnect with old classmates or other alums in your area. Register online with us so that we can easily connect you with reunion planning committees when they are looking for you. Another great way to connect with other OLW alumni is to visit the Our Lady of the Wayside Facebook page or follow us on Twitter.
The Class of 1999 is having a reunion on Saturday, September 28. You can RSVP here.
The evening will start with 5pm Mass, then a tour of the school, the reunion in the gym starting at 6:30pm. A casual dinner, beer, wine, and soda will be served. The ticket price is $40.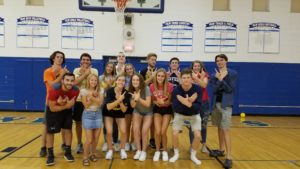 Class of 2015 at August 2019 reunion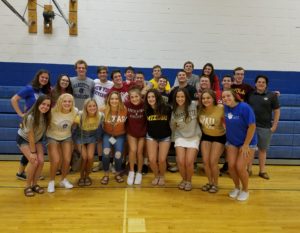 Class of 2014 at reunion in August 2018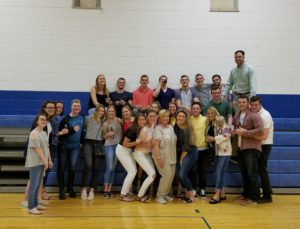 Class of 2010 at reunion in June 2018
We would love to help you spread the word if you are planning a reunion.  If you are a class chairperson and are planning an OLW class reunion, please contact us so we may post your reunion information on this page.  We can also link directly to your reunion site.  Please send an email to alumni@olwschool.org and we will be sure to help you get the word out about your event!
The Alumni Committee is also building a photo archive and would love to receive your favorite photos from your time at OLW.  Submit photos to alumni@olwschool.org or to the school office at 432 S. Mitchell Ave., Arlington Heights, IL  60005, Attn:  Alumni Committee.  Photos will be scanned and returned to you.  Please don't forget to give us captions!
© 2018 Our Lady of the Wayside  |  432 South Mitchell Avenue, Arlington Heights, IL 60005  |  (847) 255 0050