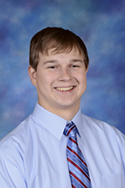 Current Grade/Specialty Area: 7th Grade Homeroom, Social Studies, Religion,  Language Arts, and 8th Language Arts
Teacher/Staff At OLW Since: 2015
Educator Since: 2015
Education:
University of Dayton:  Bachelor of Science in Secondary Education 2015
Bachelor of Arts in English, 2015
Special Certificates, Licenses, Programs, Trainings:
Illinois Teaching Certificate (6-12)
Email: mmartino@olwschool.org School Phone: (847) 255-0050       Voice Mailbox: 337
Follow me on Twitter:  @mrmartinoOLW
I have been teaching at Our Lady of the Wayside since 2015.  I am thrilled to be a part of this amazing school and I am excited to be apart of such a strong middle school team again this year.  I am the head of student council and an athletic coach, which makes me more involved in this school and church community.  I enjoy coming in everyday to teach and strengthen students' abilities as they develop as learners.
Come one come all.  Sign up for your 7th-grade trip scheduled for May 16th – 17th.  This is a trip of a lifetime.  If you have any questions please do not hesitate to ask your homeroom teachers.  We will be updating the websites with more information as we get closer to our trip date.
---
Student Council is a student run club that I moderate.  Student Council runs several activities and service projects throughout the year. We organize a Dollars for Donations day to encourage students to donate to a different local charity every month.
---
This class focuses on American history from post Civil War to modern events. We focus on the growth of the country at the turn of the century, WWI, the Great Depression, WWI, the Cold War, and modern America. The curriculum puts emphasis on the events' long lasting impact on our society. Students use primary sources and hands on activities to learn the material.
---
The students work in groups to teach parts of the book to their peers as a supplement to the teacher's instruction. We prepare for Confirmation using textual analysis of the Gospels. We examine the doctrine and dogma of Catholicism to enhance our faith.
---
The curriculum focuses on novels, short stories, and articles that allow us to analyze the text for higher level thinking skills. The theme of the year tends to look at texts which examine teenagers, their struggles, and the notion of their place in society. Writing class uses mentor texts to see examples of the strong writing skills  as we learn and utilize them. We work on narrative, expository, and persuasive writing. The main focus to start the year is our research paper, which combines with our students' Science Fair Project.
---
Welcome to Mr. Martino's Homeroom page. You can find information about my classes and upcoming events for our school.
---