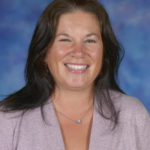 Current Grade/Specialty Area:  
6th Grade
Teacher/Staff At OLW Since:  2000-2005 / 2018
Educator Since: 2000
Education:  B.S. in Elementary Education
Special Certificates, Licenses, Programs, Trainings:  
Email: jboeche@olwschool.org      School Phone: (847) 255-0050          Voice Mailbox: 325
Follow me on Twitter:   @jboecheolwscho1
I always wanted to be a teacher because I enjoy working with children and watching them learn and grow. Almost every job I have had has involved working with or teaching children. Now I have four children of my own that I am able to teach and watch grow as well.