The OLW Buddy Program is a favorite of students and teachers alike. It pairs a younger student in preschool to third grade with an older 'buddy' in grades four through eight. Being a buddy helps to build community, teaches responsibility, models good behavior and gives the younger student a role model. Monthly buddy activities offer a chance for students to become friends with someone outside their grade; the activities are usually focused on faith and service. Most of the activities are related to the Virtue of the month.
The Buddy Program is on an unfortunate hiatus durung the pandemic and because of the restrictions we must have in the school to keep eveyrone safe. These pictures are from previous school years. 
In October 2019, the Buddy pairs attended an all-school Mass together.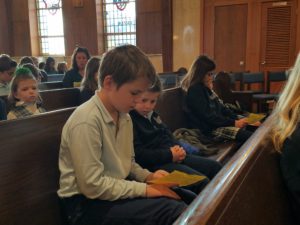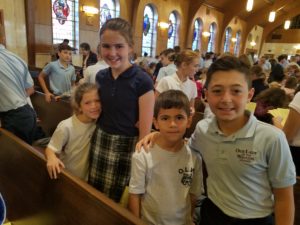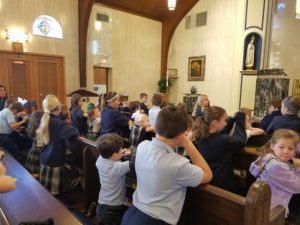 In September, the buddy pairs met to talk about Faith and work together on a project.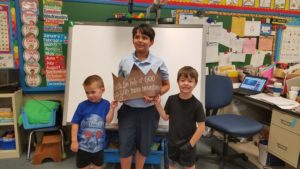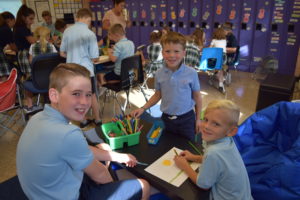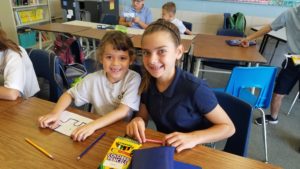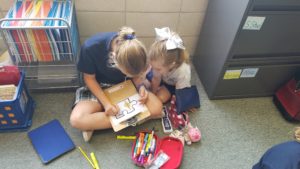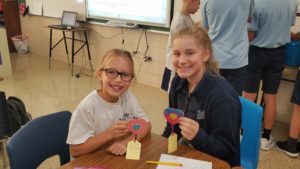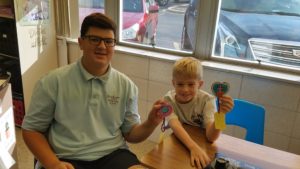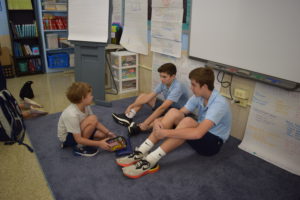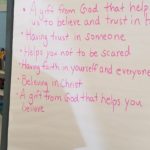 We are very proud of the OLW Buddy Program which started in 2010.